How We Work
Punch Up has been founded in 2019 by storytellers, designers, data specialists, and developers who believe in the power of data and storytelling. We combine tech firms' practices, design studios, and communication to create meaningful conversations with data + design + story.

Our team is comprised of the same folks behind WeVis, a civic technology aiming to empower people to reclaim an active role in political life through technology and open data.
Our vision is :
We create meaningful conversations with data + design + story for better society.
Our core values are simple, yet determined:
Data-Driven Story: We make sense of data and turn them into stories.
Social Conversation: We focus on initiating and looking into social issues with data.
Rigorous yet Relevant: We carefully research and fact-check, while ensuring what we do are  contextual and audience-centric.

Creativity

with Unique Voice: We tailor our work to give intrinsic and meaningful voices.
Diversity: We combine multidimensional skills to ensure an optimal solution, while respect different opinions for constructive debates.
Community: We support a community sharing similar interests in data-driven social issues.
Team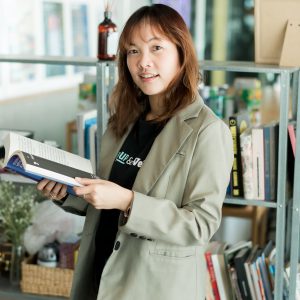 Thanisara Ruangdej (GG)
CEO & Co-founder
thanisara@punchup.world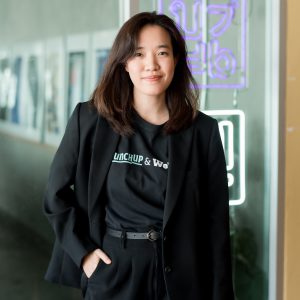 Patchar Duangklad (Fai)
Business Director & Co-founder
patchar@punchup.world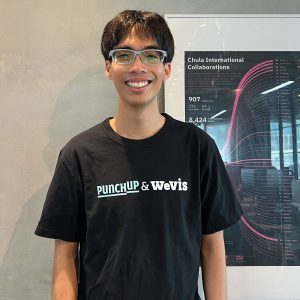 Withee Poositasai (Lookkid)
Tech Lead
withee@punchup.world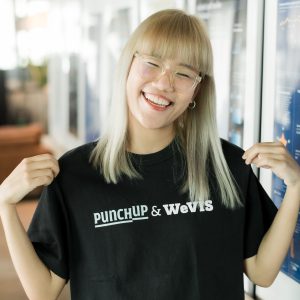 Naanong Samretvit (Key)
Front-end Developer
naanong@punchup.world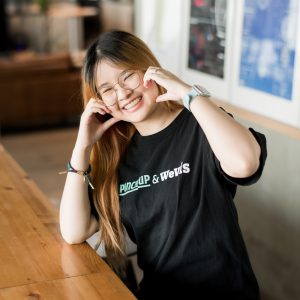 Pimpatipan Angkharuengrattana (PopPap)
Front-end Developer
pimpatipan@punchup.world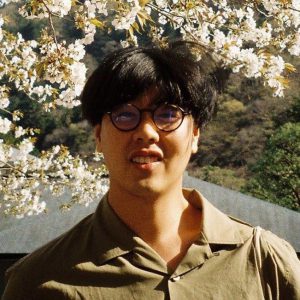 Worawit Ruengruen (Bas)
Front-end Developer
Worawit@punchup.world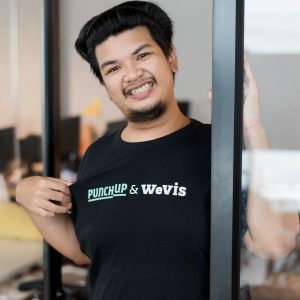 Suthep Chanchuphol (MuMu)
Front-end Developer
suthep@punchup.world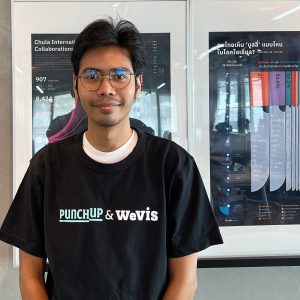 Patiphan
Data Analyst
patiphan@punchup.world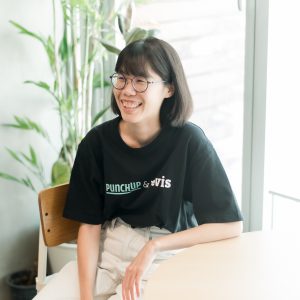 Namsai Supavong (Jug)
Art Director
namsai@punchup.com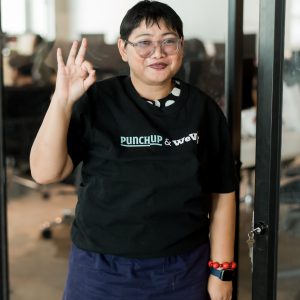 Sy Chonato
Creative Director
sy@punchup.world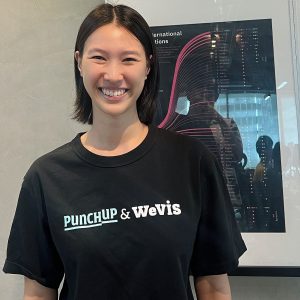 Monsicha Srisuantang (Pearwa)
Digital Designer
monsicha@punchup.world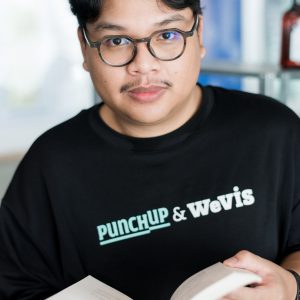 Nattapon Kaikaew (Nuk)
Digital Designer
nattapon@punchup.world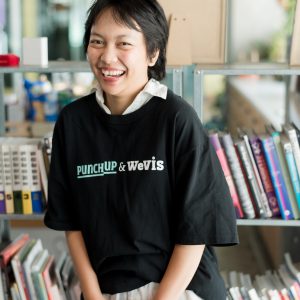 Soraya Radarit (Noi)
Digital Designer
soraya@punchup.world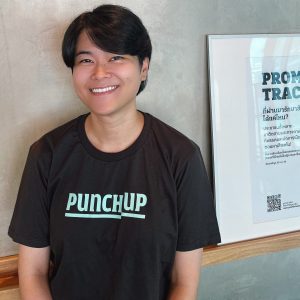 Natthakarn
Data Storyteller & Project Leader
natthakarn@punchup.world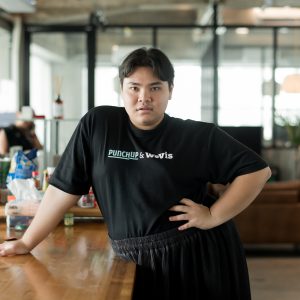 Molecule Jongwilai (Mo)
Data Storyteller & Project Manager
molecule@punchup.world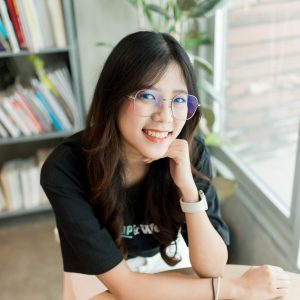 Pantira Monsumrith (Fhy)
Project Assistant
pantira@punchup.world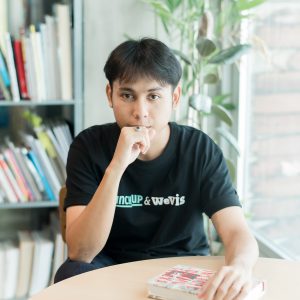 Alawee
Data Storyteller & Project Coordinator
alawee@punchup.world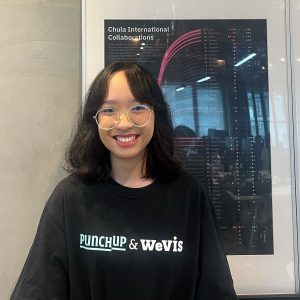 Napat
Data Storyteller & Project Coordinator
napat@punchup.world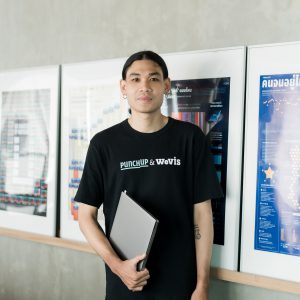 Jiranat Aiamaui (Mark)
Office Manager
jiranat@punchup.world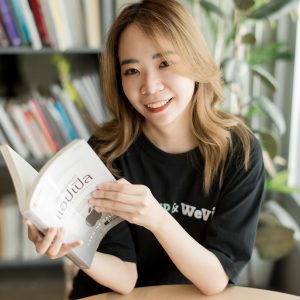 Nachanok Sukpanyatham (Fah)
HR Manager
nachanok@boonmeelab.com
Join our team
Here are opening positions. If you're interested, write us an email. hr@punchup.world